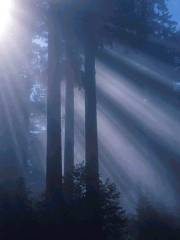 DE OPPRESSO LIBER - FREEDOM FROM OPPRESSION

Victory in Life's Battles is Within Your Reach

Isaiah 61:1

The Spirit of the Sovereign Lord is on me, because the Lord has anointed me to preach good news to the poor.  He has sent me to bind up the brokenhearted, to proclaim freedom for the captives and release from darkness for the prisoners.

When we are sinful and living wrongful lives separated from God, we basicallly become Prisoners of War (POWs) in Satan's prison camp and are Missing in Action (MIA) from the benefits of God's world.  My own Battle Plan for victory follows: 

© Copyright 2005-2010 Allen B. Clark.  All Rights Reserved.

NEW SECTION! BOOT CAMP FOR HEALING

"BOOT CAMP" FOR HEALING AND ADDRESSING LIFE'S STRESSORS

SUMMARY:
The following is a simple five step program for getting and keeping our lives in order and balance.

STEP ONE:
Confess all your sins of thought, word and deed (known and unknown).  1John 1:9 (NIV-LASB) "If we confess our sins He is faithful and just to forgive us our sins and purify us from all unrighteousness."

STEP TWO:
Forgive all others who have ever wronged you or hurt you.  Forgive, especially, yourself for errors of the past.

Matthew 6:14-15 (NIV-LASB)
"For if you forgive men when they sin against you, your heavenly Father will also forgive you.  But if you
do not forgive men their sins, your Father will not forgive your sins."
STEP THREE:
On a sheet of paper list the following on the left column one.  (This is a spiritual audit taught by Liberty Savard in her book, Shattering Your Strongholds).

STEP FOUR:
In column two on the same page write down what it would take to heal the hurt, resolve the issue, and meet the need.

STEP FIVE:
List a specific prayer to God the Father, in the name of Jesus, and by the Holy Spirit that the answers in column two be addressed through your specific prayers and make them happen.  Call down the power of Heaven.